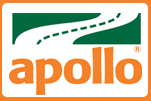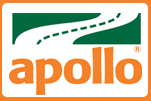 Review: Apollo Motorhomes New Zealand. Competitive rates, great customer service and New Zealand's most modern vehicles have made Apollo Motorhome Holidays the largest privately owned leisure vehicle operator in the world.
Apollo New Zealand has uniquely designed motorhomes.
History
Apollo Motorhomes got its start in Australia in 1985 and has been branching out ever since, coming to New Zealand in 2003. They also have extensions in the United States. If you are concerned with where your money will be spent, note that it will be going to a very large corporation, with no guarantee that the money will be filtered back into the local economy. They even have their own manufacturer holding with Talvor Motorhomes (which is how they're able to offer a somewhat lower price on their fleet).
Reputation
Apollo doesn't have the reputation you'd expect from all the hype they get. They are Qualmark endorsed, however, but it would seem that they have a hit-or-miss reputation when it comes to their company overall. They often receive average marks for average service. In other words, it often looks like people expect much more than they deliver.
As an overall reputation, they are, in fact, average — could be better, could be worse — according to customers, that is. Perhaps it is due to the fact that their website seems to offer insanely wonderful vehicles at super low prices, and then, even if they do deliver exactly what they promise, the customer is left disappointed because they build their hopes up too much. It appears to be a classic case of a company promising something great, delivering something great, but to an audience that expected more than just great.
Fleet
Apollo Campers get their fleet from their own manufacturer, Talvor Motorhomes, as stated above. They have a fair few to choose from, and all are said to be uniquely built and designed. From the outside, the have some unique features that make them stand out among the others — more height and deluxe accommodations.
Another unique model among the fleet is the Endeavour Campervan — four berth for a small family, but without a shower and toilet on board (which is not typically a problem if you can find a camp site that furnishes these items).
Extras
The amount of extras you can add on with Apollo is pretty big — such as portable GPS units, baby seats, mountain bikes, and booster seats. But what's a really nice extra is the Welcome Pack — a supply of coffee, tea, sugar, dish washing soap, matches, shampoo, conditioner, salt, pepper, body soap, and a sponge. This little extra is not just a nice touch, it saves you from having to supply your own for at least one night — kind of like a little hotel on wheels.
All cooking utensils, cutlery, crockery, and tea towels are included. Additionally, they offer a doona (duvet), bed sheets, pillows, pillow cases, and bath towels at no additional charge.
The rental depots in Auckland and Christchurch are often looking for ways to relocate their vehicles from one depot to the other. So, if you're looking for some seriously deep discounts (try some as little as ONE NZ Dollar per day), you should inquire on a relocation discount. The only thing you have to do is be willing to return the vehicle to the location they specify. Therefore, if you're doing a relocation to Christchurch, and you picked up in Auckland, either have a way to get back to Auckland to depart at the end of your holiday, or depart from Christchurch instead.
Overall
Apollo Motorhomes provides a mid-range, high-quality motorhome to families and couples who are interested in affordability but not so much as to sacrifice quality and services. Apollo is ideal for mid-range renters seeking an independent holiday without any hassle or worry.
Return to the Campervan Hire New Zealand page to see more reviews